Did you remember the internet when it was just so anonymous? Some person can write some stuff and never be credited for it? Others write something else and eventually everybody writes exactly the same thing but there's no sourcing involved? Ah, those were the simple days of the internet. But simplicity doesn't always stay simple, does it? Fast forwarding to 2014, a lot of things have changed in regards to the internet. Businesses are springing up as well as the increased use of the internet bringing people closer together in search for questions and answers to those questions. With that being said, lots of things have changed, including the authors who write up posts and articles for all to see.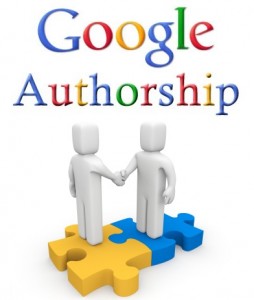 If you remembered, years and years ago there was no such thing called Google Authorship or any type of authorship to begin with. Someone may just write something and all you see is a name. No face, no 'Call-to-Action email me here' prompts and what not. As far as the eye could see, it was just an article, with an author and a simple email link. But now, things are different. With more and more people writing up posts and articles, everybody wants to be known and fully credited for their work. People like to have their voice heard; it's human nature.
How does Google Authorship come in? Google Authorship allows authors to link their Google+ profiles with their website their working on. With a bit of added (simple) coding here and there, you're set! The faces of the authors who wrote the article will show up and it show how many people are within a person's Circles—connections, for you old school folks. With Google Authorship, it shows that articles are in fact, written by people (and not robots) for good intention: To inform and help.
People enjoy seeing a name, a face linked to their articles. That's how people become famous online, believe it or not.
So, the main conclusion of this article is: If you wish to spread the word out there about what you do and exposing who you are, Google Authorship is the best way to do it. Heck, you may even get some great backlinks naturally while you're at it. So… why not?
For those trying to link their G+ profiles with their articles, here's a simple tutorial from Google here.