Today, 19 November 2015 (The Landmark Hotel), our Head of Campaign, Tom Nguyen shares his digital marketing expertise at a conference on: The Latest Measurement Trends, Big Data and Predictive Analytic for Marketing Optimization
Along with other industry professionals and experts, Tom explains the inside-outs of Marketing Performance Measurement, Analytics & ROI to General Managers, Directors, Senior Vice Presidents, Vice Presidents, Managers, and Leaders involved in marketing from leading organizations in Thailand.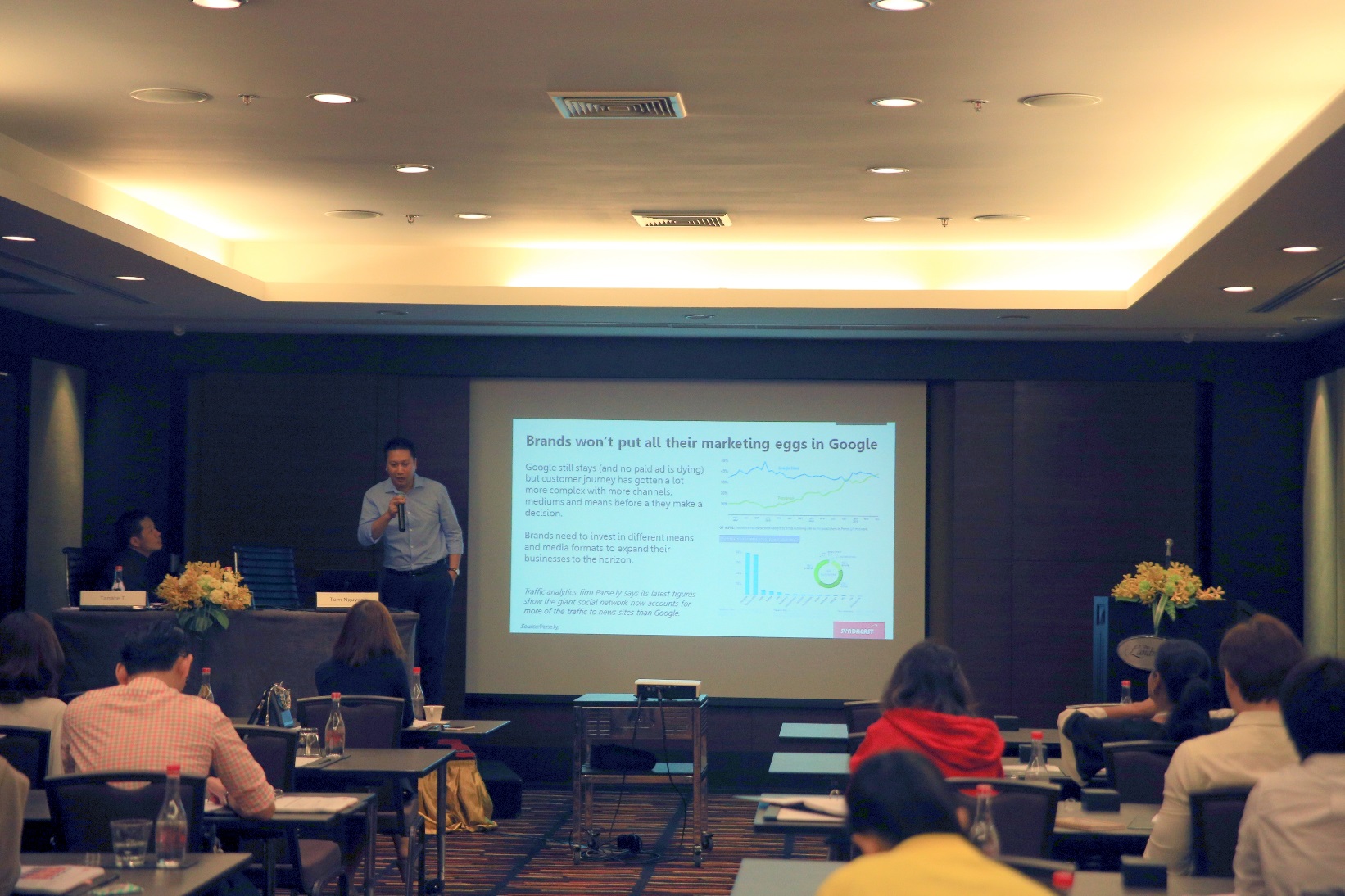 According to Tom, first party data is becoming more critical as it helps brands learn how their visitors and consumers interact. Besides obviously helping with the decision making process, this in turn also becomes highly valuable in marketing campaigns. Moving onward, Tom conveys how brands are becoming publishers and how content/social marketing would likely become more focused and collaborated company-wide. Further elaborating into the more complex customer journey and how all the different digital media formats expand alongside each other. An interesting section on the top 3 problems covered in the session touch on how brands are stuck with competition, how there is too many answers but not good enough questions and closing the section on false metrics.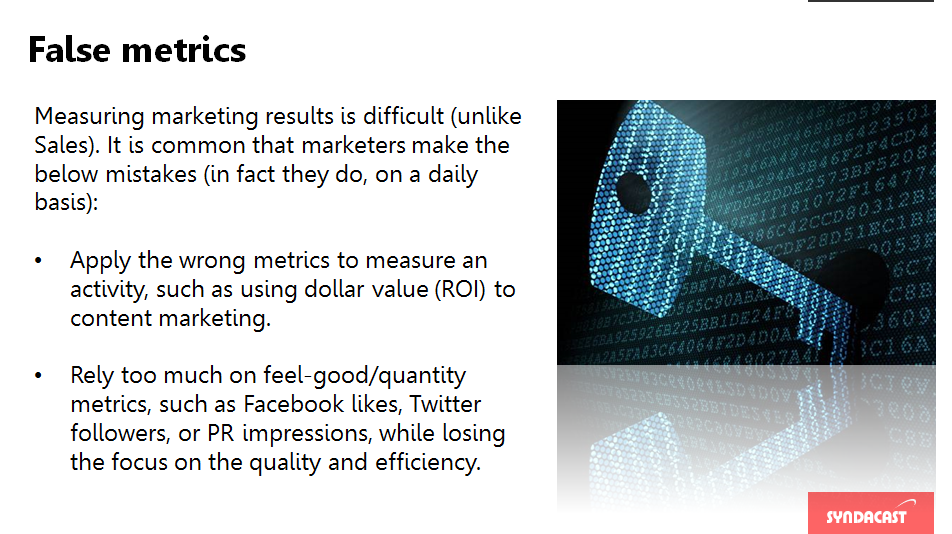 In the final section, Tom explains to the conference audience, just how to do it right. "It's not only 'differentiation' and it's not 'competitiveness', instead, 'distinctiveness' is what brands must aim for in the marketplace." In the final section, Tom shares exactly how to craft the right objectives for different campaign strategies, from prospecting, re-targeting to far and top markets. Explaining further the difference between measuring marketing activities and measuring results. Ending with action-able tips on how to build and use audience data wisely. "Your data is meaningless if you don't get it to work."