What a great way to end 2015 by celebrating Syndacast's ultra awesome costume-themed superheroes party! To end the year, we voted to end the year with something… quirky. Long story short, the votes were cast and superheroes won the vote by a landslide! …Naturally.
Our event was held yesterday at the Four Points by Sheraton where superheroes gathered from dawn to dusk (and spending a day not fighting crime). At the party, there were many caped crusaders, one Godzilla (is Godzilla a superhero?), one unrecognizable Katniss Everdeen (or Catnip Evergreen), two Iron Mans (would that make it Iron Men?), a handful of Super Women and more!
First up… Meet Storm!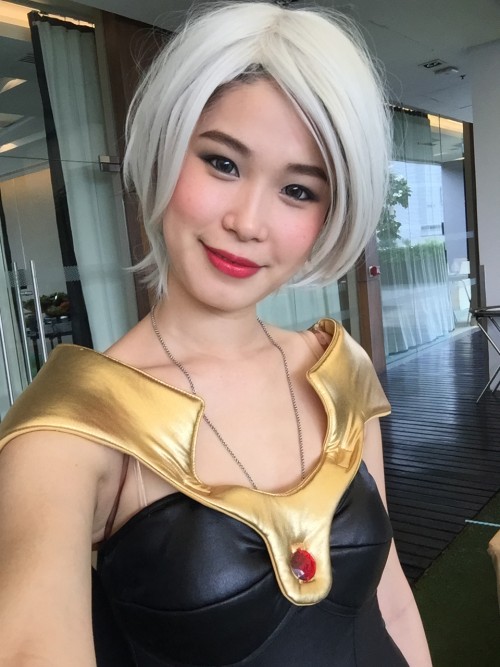 Storm
Next… Client Services team! Check out characters from Attack on Titan's Scouting Legion, DC's Catwoman and Batman, Marvel's The Hulk, Iron Man, and The Punisher. Pretty cool team, right?
Storm
Next… Sales team! All of them are superheroes by default!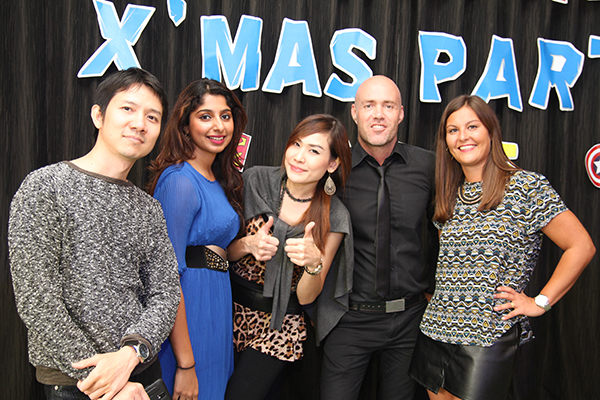 Sales Team
Next… Harry Potter and Captain America!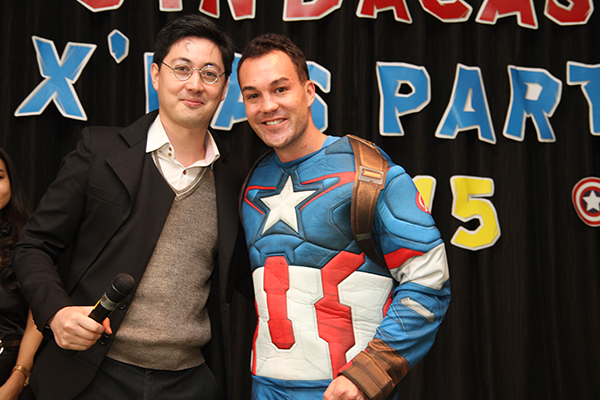 Harry Potter and Captain America