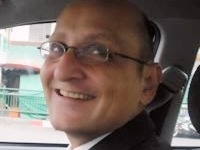 A very warm welcome to our community area!
It's with privilege I'm writing the very first post here. Let me start by giving you a quick introduction to Syndacast and who we are:
Since I started the company back in 2008, it has always been about moving forward and growing, not just as a 'brand' but as a company, community and group of online marketing professionals.
Syndacast has since gained recognition as a pioneer in performance-based online marketing, servicing global brands such as Accor Hotels, Dusit International, Meritus Hotels & Resorts, Santika Indonesia Hotels & Resorts, Singapore Tourism Board, Garuda Indonesia and many more. The driving force behind our successes is the strong focus on what really matters for our clients: revenue and return on investments.
I honestly believe that the key to succeeding as an online marketing agency in today's fast-paced world is a can-do attitude and a performance-driven mindset. Over the years, this very mindset has spread among our staff and became our corporate culture, making Syndacast the company it is today: a leader in innovative strategies with the capacity to turn those great plans into tangible results.
Warm Regards,
Mr. Wolfgang Jaegel
Founder & CEO