Who says Google is cleaning up primarily English sites only? A few weeks ago, MyBlogGuest, which depending on arguments sake could be considered a link network, was penalized. This was followed by speculations about Google taking things a step further in terms of rounding up link and blog networks.
With the recent local link network clean-up that made it into international news with 7 Japanese link networks targeted by Google just yesterday, there is no doubt that Google's clean-up extends to local websites and searches as well.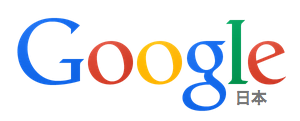 Perhaps the more reason to take Matt Cutts more seriously when he 'hints'? After-all, it's been a long time already since he mentioned the misuse of guest blogging for SEO purposes. So if link building effort is going down the drain yet links are still a very important ranking factor, where do businesses go from here?
The concept put forth by Google is actually pretty simple and goes along the lines of 'If your website/product is good, it will sell'. As simple as that. If your product is good, a video about it on YouTube could go viral and build the much needed backlink signals naturally.
And there's always good ol' pay-per-click and display banner advertising to build website traffic if you're having trouble with organic rankings for the time being.