At Syndacast, every so often employees will be treated to a little R&R. Yesterday afternoon, staff members took the opportunity and indulged in delicious Thai ice cream… from a can! Staff members were delighted to scoop up ice cream then add an assortment of savoury toppings to sooth the afternoon heat.
Some staff members made their own vanilla and chocolate ice cream sandwich, topped with chocolate sauce and peanuts. Others decided to eat plain ice cream and went in for seconds, thirds, and fourths.
Bottom line? It was delicious!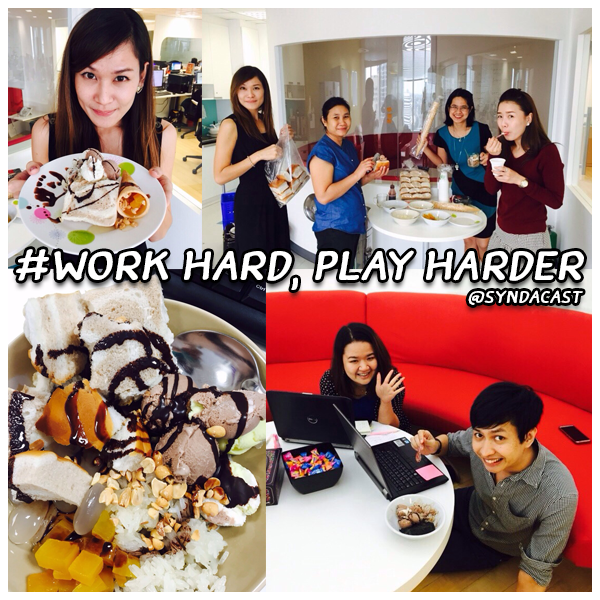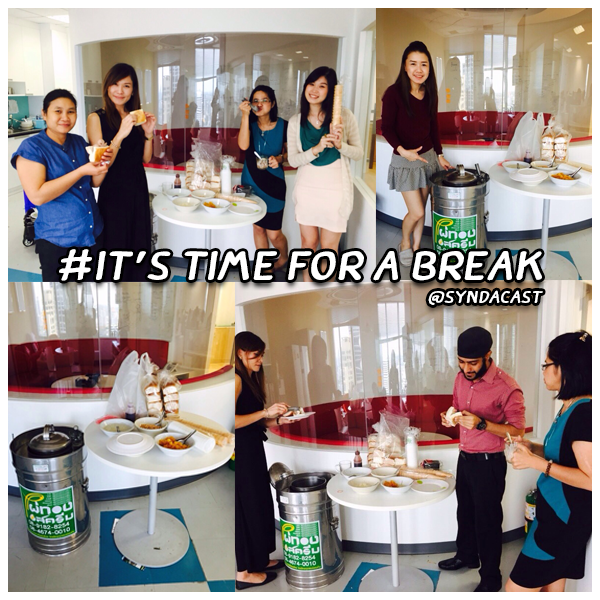 …Mmmm, delicious!
Thanks, Wolfgang for the delightful treat!